Reliable sprinkler systems for a lawn you'll love
Although rain is a desirable water source for your lawn, it doesn't always show up when and where you need it. And moving sprinklers around your yard throughout the week takes time and can result in dry spots or saturated areas. A sprinkler system from Sanderson & DeHaan applies water efficiently and effectively to keep grass and gardens looking their healthy best. 
 Get a free quote by calling today or filling out our online form. 
Services
You need an irrigation system that works well from the first day after installation to many seasons that follow. The Sanderson DeHaan team makes it easy to keep your lawn and gardens lush and beautiful. 
Irrigation Design
Each step of lawn sprinkler system installation takes thoughtful expertise, but the design phase lays the groundwork for the process. The Sanderson & DeHaan team will design an irrigation system based on the specifics of your lawn and landscape that will be reliable for many years to come.
Irrigation System Repair
Sanderson & DeHaan uses quality irrigation system components  that will be reliable for many years following your installation.  But over time, changes such as maturing landscape, sun exposures, and improvements like decks, pools, fences, can disrupt the system and inhibit proper operation.
Start-Up & Winterization
Opening and closing your lawn sprinkler system properly is vital to maintaining the performance and life of the system. Let the experts at Sanderson & DeHaan make it easy to get your sprinkling system ready for the season.
BACKFLOW TESTING
Backflow refers to the mixing of contaminated water with potable (safe to drink) water. Causes of backflow include a faulty irrigation pump, inadequate water pressure, or breaks in the pipes.  Sanderson & DeHaan recommends installation of a backflow preventer system and annual backflow testing to protect your water supply.
Fall Special 2023!
Install Now and Pay Nothing Until April 1st, 2024 (Deposit Required)
CALL (800) 489-4441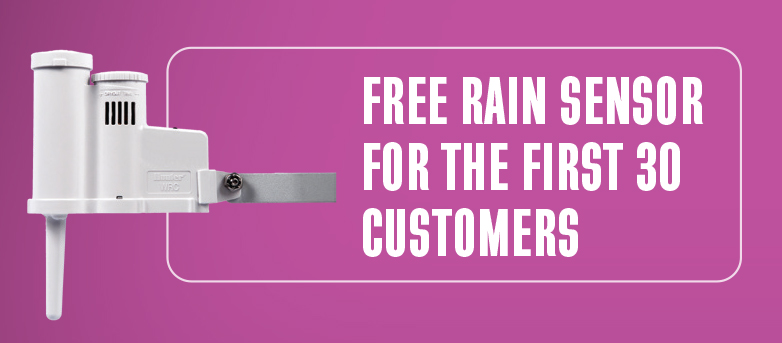 "We have been using Sanderson & DeHaan to service our sprinkler system ever since we moved into this house. They have always provided top notch service. Very pleased."
"Had a tech out to replace a few sprinkler heads, and when I mentioned we had a dead zone he went way above and beyond to restore full function. I couldn't be more satisfied."
"Gage was awesome!! He explained a problem with the seal that was leaking from the main water source. He had the problem fixed within an hour and was very friendly. I've always had good service, but he was exceptional! I really appreciated the effort he made to get the job done so quickly so I wouldn't have to reschedule."
"The technician provided fast and efficient service for our sprinkler startup needs. He repaired a couple of sprinkler heads as needed."
Save big with a service agreement
You can save on Spring and Fall services with a Sanderson & DeHaan service agreement. The agreement, available for a 1 or 2-year term, also offers a Nearly 10% discount on labor and materials for repairs you need throughout the year.
Check out our Frequently Asked Questions (FAQ) for answers to questions we often hear from customers. If we haven't addressed your question, please contact us for additional help!
CAREER OPPORTUNITIES
AVAILABLE