Reliable sprinkler systems for a lawn you'll love
Get a free quote by calling today or filling out our online form.
Free Estimate
We'll come out to your house or business and give you an estimate at no charge! Give us a call Today.
(800) 489-4441
Custom Design
A custom designed irrigation plan to fit your yard.
Quality Installation & Service
Install, Winterize, and Spring Start-Up's. You choose what's right for you!
INSTALL NOW AND PAY NOTHING UNTIL NOVEMBER 1ST, 2020*
Extra Winterization For New Installations
CALL (800) 489-4441
Save big with a service agreement
Most of our customers choose to sign up for our service agreement. It saves you cash on Spring and Fall Services, and you save 10% on labor and materials throughout the year should you need any repairs.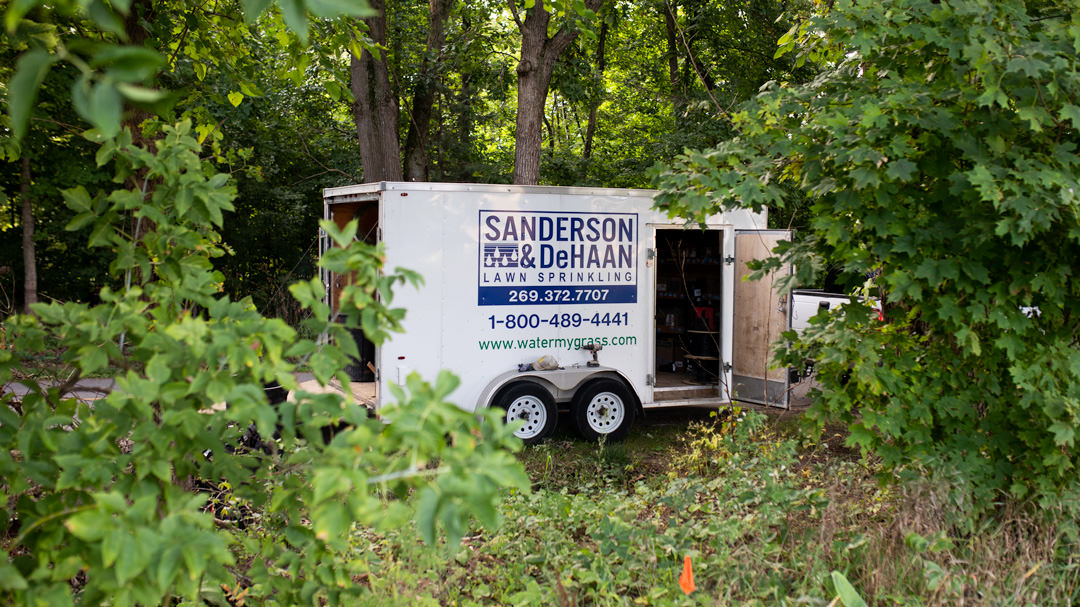 WITH OVER 25 YEARS OF EXPERIENCE WE KNOW WHAT WORKS.
CAREER OPPORTUNITIES AVAILABLE
"We have been using Sanderson & DeHaan to service our sprinkler system ever since we moved into this house. They have always provided top notch service. Very pleased."
"Had a tech out to replace a few sprinkler heads, and when I mentioned we had a dead zone he went way above and beyond to restore full function. I couldn't be more satisfied."
"Gage was awesome!! He explained a problem with the seal that was leaking from the main water source. He had the problem fixed within an hour and was very friendly. I've always had good service, but he was exceptional! I really appreciated the effort he made to get the job done so quickly so I wouldn't have to reschedule."
"The technician provided fast and efficient service for our sprinkler startup needs. He repaired a couple of sprinkler heads as needed."
Check out our FAQ to see if we have answered your question, and if not, send us a message!